Improving Energy Efficiency by Renovating with Timber and Wood-Based Materials
Timber and engineered wood are ideal for making buildings more energy-efficient. Sustainable construction with these materials, in combination with effective insulation, dramatically reduces the consumption of energy for heating as well as the associated carbon dioxide emissions. Most buildings erected more than 25 years ago let a large share of the heat escape unused into the environment because they simply do not meet today's standards. The potential for savings here is huge
The aim is therefore to significantly reduce the heating requirement of existing buildings. Timber and engineered wood have considerable advantages over other materials for renovating these, owing to the opportunity they offer for extensive prefabrication and correspondingly faster work, their lighter weight and their thermally insulating properties. They make it possible to very quickly create thermally optimised building envelopes. What's more, their loadbearing ability makes it feasible to combine them with other types of materials in hybrid constructions.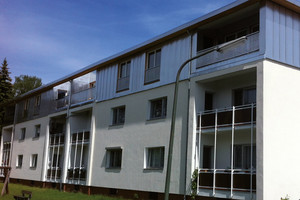 Energy-Efficient Houses Made with Timber and Engineered Wood
Passive houses, low-energy houses, zero energy houses: energy-aware building long ago ceased to be an oddity. Nor is it necessarily more expensive than conventional types of construction. Timber and wood-based materials are naturally endowed with thermally insulating properties. In conjunction with appropriate insulation, wood is ideally suited for making much better use of heating energy.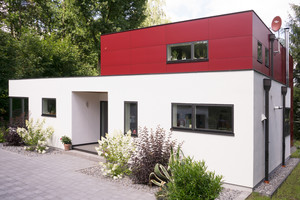 SWISS KRONO LONGBOARD OSB UND MAGNUMBOARD® OSB Brochure
28 Pages
Language English
Copyright SWISS KRONO GmbH
Download: (5.451 kB)