Wood as a Natural Carbon Reservoir
The biomass of Germany's forests contains some 1.2 billion tonnes of carbon, enough to form roughly 4.4 billion tonnes of CO2 . A tree needs around 1.44 tonnes of carbon dioxide to produce a tonne of wood. And this carbon dioxide remains stored in the wood when it is converted into timber or engineered wood products. For example, a cubic metre of MAGNUMBOARD® OSB holds around a thousand kilograms of CO2 . For a house built with 25 cubic metres of MAGNUMBOARD® OSB, the figure adds up to 25 tonnes of carbon dioxide―the same amount that is released by the combustion of 58,000 litres of petrol. This example makes it clear how forests help reduce carbon dioxide levels in the atmosphere and curb climate change.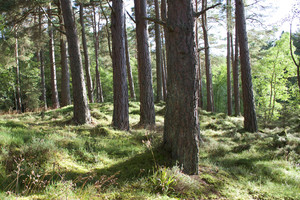 Carbon-Neutral Production
Production of SWISS KRONO wood-based materials is practically carbon-neutral. SWISS KRONO pay special attention to ensuring short transport distances, using renewable energy sources and completely utilising raw materials. For all of these reasons, the carbon footprint of all SWISS KRONO products is exceptionally low.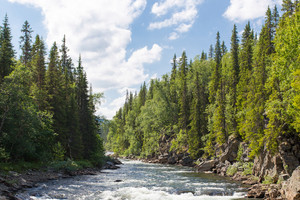 SWISS KRONO LONGBOARD OSB UND MAGNUMBOARD® OSB Brochure
28 Pages
Language English
Copyright SWISS KRONO GmbH
Download: (5.451 kB)