Precisely fitting, prefabricated SWISS KRONO MAGNUMBOARD® OSB modules enable a potentially limitless range of architectures while eliminating the need to follow a prescribed grid or layout. This timber construction system permits rapid assembly of entire buildings from individual wall, roof and ceiling modules. Its many advantages include the fact that screws can be used in the ends of boards (unlike end-grain wood, in which this isn't advisable).

Construction Details of a Base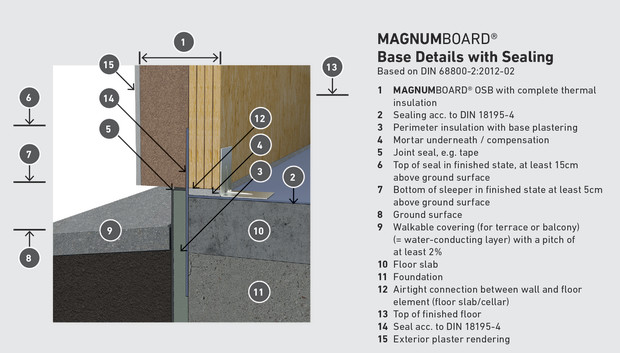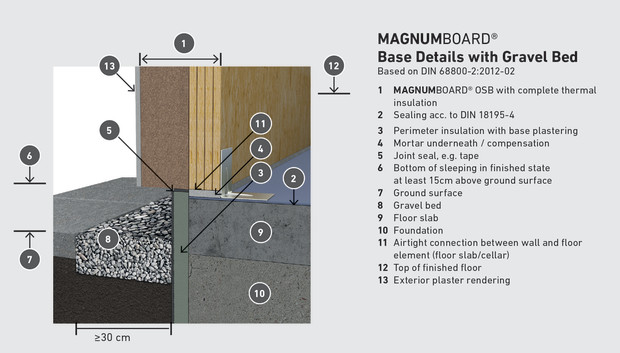 The work closely resembles timber-frame construction, so no additional skills or knowledge are needed.

Construction details of ceiling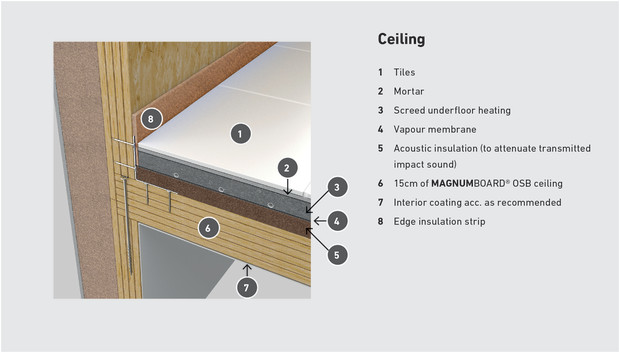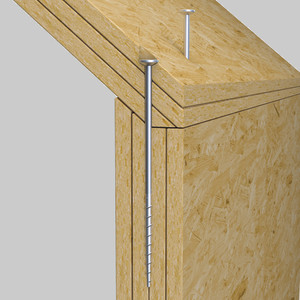 A feature that deserves special mention is the ability to insert screws into the joints between boards, which greatly facilitates assembly. The outer layers of the wall elements can also overlap so the ceiling can simply be inserted into them. Plus, it is only necessary to tape over a single joint to ensure airtightness.

Construction details of a wall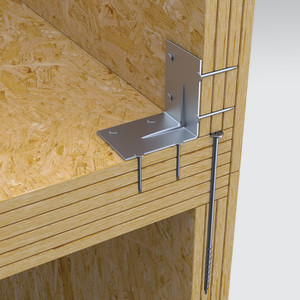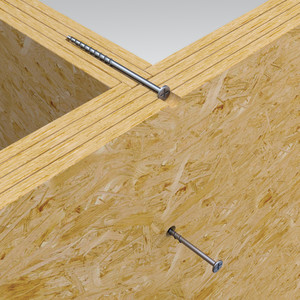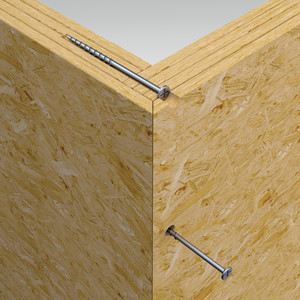 For everything from corners in exterior walls to connecting interior walls, all details are intelligently designed and optimally harmonise. Holes can be predrilled to define the number of required screws and their locations. Angled joints are possible, also in roof modules. Complex and sophisticated layouts with inclined walls, polygonal bay windows and much more can be implemented with minimal extra assembly work.
Construction details of a wall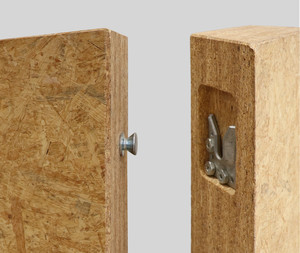 Fast, concealed assembly of SWISS KRONO MAGNUMBOARD® OSB wall modules with WALCO® V connectors from Knapp GmbH

Construction details of a roof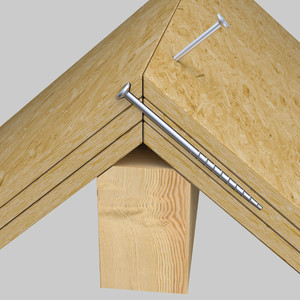 SWISS KRONO MAGNUMBOARD® OSB can be cut at oblique angles to create roofs of virtually any size and shape. Ridge, knee wall and valley connections are easy to screw together, and dormers are simple to mount. The insulation is laid externally over the entire area of the roof, so there is no need to laboriously place or blow it between the rafters. This has the added advantage of completely eliminating thermal bridges.
Download