Since March 2016, SWISS KRONO based in Heiligengrabe, Germany have succeeded in producing to all of their OSB grades in lengths up to 18 metres. To enable this, they modified their production, material handling and logistical systems at the site so that very large boards could be produced in one piece and transported from there. Prior to that, 15 metres was the limit. Now SWISS KRONO probably are the world's only manufacturer that has managed the feat of making them in large formats up to 18 metres long

The demand for these highly practical large formats is increasing. And SWISS KRONO are now prepared to meet these wishes by producing various SWISS KRONO OSB grades as Longboards.SWISS KRONO LONGBOARD OSB are not actually a different product, but merely longer versions of the various kinds of OSB boards offered: from SWISS KRONO OSB/3 across SWISS KRONO OSB/4 to SWISS KRONO OSB/F****, with sanded or Contifinish surfaces and between 15 and 40 millimetres thick. Every SWISS KRONO OSB board with a length between 6.5 and 18 metres is defined as a Longboard.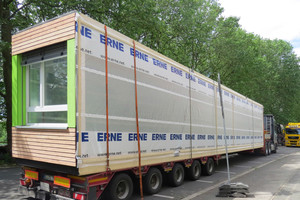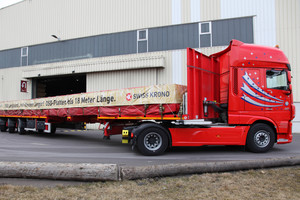 Blue Angel for SWISS KRONO OSB from Heiligengrabe, Germany
SWISS KRONO OSB/3 EN300, OSB/4 BAZ and OSB/F**** from the SWISS KRONO GROUP's German site now bear the Blue Angel. This ecolabel tells consumers that only environmentally friendly materials with low emission levels, such as wood from sustainably managed forests, are used to make them, and that they may be used in buildings without any risk of health issues..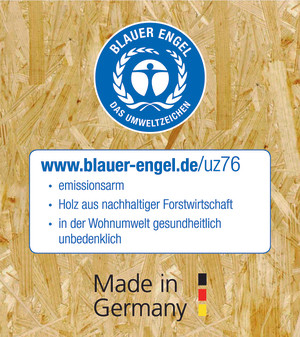 SWISS KRONO LONGBOARD OSB UND MAGNUMBOARD® OSB Brochure
28 Pages
Language English
Copyright SWISS KRONO GmbH
Download: (5.451 kB)