DIBt Expertises on SWISS KRONO OSB
19. August 2019 | Proof of usability in compliance with the German model administrative regulation on technical construction requirements for safeguarding health in buildings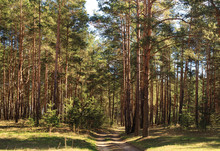 New expertises recently published by the DIBt (German Institute for Civil Engineering) confirm that SWISS KRONO OSB already meets the future requirements of the model administrative regulation "Technical Construction Requirements for Safeguarding Health in Buildings". In connection with implementing the EU Construction Products Regulation, the DIBt has redefined not only the fire and noise protection rules but also those relevant to safeguarding health and the maximum permitted emission levels. The new requirements enter into force on October 1, 2019.
he following DIBt studies on SWISS KRONO OSB products made in Heiligengrabe in the German state of Brandenburg have been released:
G-160-18-001 on SWISS KRONO OSB/3, SWISS KRONO OSB/4 and SWISS KRONO OSB/F****
G-160-18-005 on SWISS KRONO OSB sensitive
These documents, including the findings of VOC measurements, are available (in German only) as PDF documents in our German-language download section (enter "BAZ-Zulassungen)
Other SWISS KRONO sites can cite similar studies, including:
G-160-18-002 on OSB products made at the SWISS KRONO sites in Żary (Poland), Sully-sur-Loire (France) and Vásárosnamény (Hungary)
The study states that:
"On the basis of the presented evidence, it is hereby confirmed that the health protection requirements for buildings are met when using the above-mentioned construction products in inhabited rooms. (…) Their content of potentially noxious substances was assessed on the basis of each product's fully declared chemical composition. On the basis of this information, it may be assumed that the product does not pose any hazards to building occupants if used as intended."
This demonstrates that all SWISS KRONO OSB products which are relevant for use in building interiors may also be utilised for these purposes and comply with the stipulations of the model administrative regulation.
Partial success of review petition in Baden-Württemberg
In July 2019 the Administrative Court of the German state of Baden-Württemberg repealed the stricter VOC emission rules for OSB boards that had been introduced by the new Technical Regulation on Technical Construction Requirements (VwV TB). Comprehensive scientific studies had been unable to identify any health hazards resulting from exposure to VOCs, leading the court to conclude that the required "abstract risk" was not given and provisionally suspend the regulation.
Background: Late last year, the SWISS KRONO GROUP submitted a review request to the administrative courts of Baden-Württemberg and Saxony owing to doubts as to whether the model administrative regulation had been correctly implemented at state level. The goal is for the legality of the rules on VOC emissions contained in the respective technical construction regulations to be examined.
The complete ruling of the Baden-Württemberg Administrative Court of July 10, 2019 can be read hear (in German only).
About SWISS KRONO TEX GmbH & Co. KG
Originally established in 1993, today SWISS KRONO TEX GmbH & Co. KG in Heiligengrabe in the German state of Brandenburg is part of the SWISS KRONO Group, one of the world's leading makers of engineered wood products. The German site's core competencies are high-quality laminate flooring of the KRONOTEX brand and high-performance OSB and MDF boards sold under the SWISS KRONO brand name. The firm provides customer-focused solutions comprising innovative eco-friendly products which are made from wood – a natural raw material – in awareness of its responsibilities to society and the environment, backing them up with comprehensive advice and support. Its more than 700 staff in Heiligengrabe create bespoke engineered wood products and laminate floors for export to over 90 countries around the globe. www.swisskrono.de
Five Latest Articles
More articles