Norway Spruce 2017 Tree of the Year in Germany
03. January 2017 | Chosen by Dr Silvius Wordarz Foundation for First Time in 27 Years
The first German Tree of the Year was chosen back in 1989: the pedunculate oak (Quercus robur), which is also known as the English oak. During the years since then, the Dr Silvius Wodarz Foundation has handed this honour to many other kinds of trees, but never to the humble Norway spruce. This has now been rectified.

The Norway spruce is a true classic among coniferous trees. It makes up a full 25% of Germany's forests and is therefore the country's most common tree variety. Picea abies, as it is known to botanists, thrives especially at higher elevations in highlands and the Alps. The species is characterised by a very straight trunk, tiered branches, downward-hanging branchlets, and longish brown cones that are the largest of any spruce variety. The wood is lightweight, firm yet elastic, and excellently suited for making furniture and building houses. The Norway spruce is also used to make paper.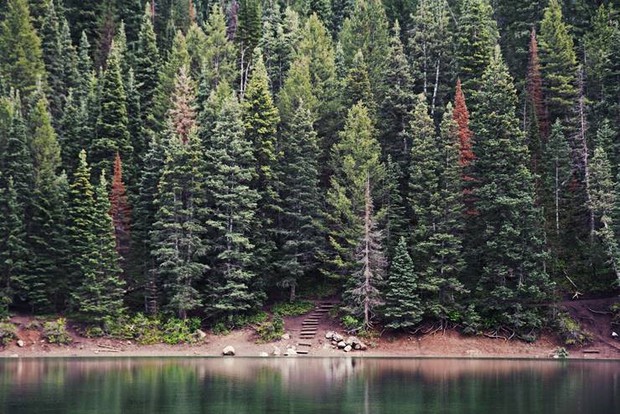 The Norway spruce has defined entire regions and landscapes in Germany for more than 200 years. When efforts began to restock massively degraded and denuded woodlands there in the late 18th century, this hardy, tolerant and fast-growing tree species was a favourite choice for reforestation.

Yet the Norway spruce has also provoked controversy like few other tree species. While forest owners prize it as a quickly regenerating source of renewable raw materials, its opponents warn of the risks of storm damage and bark beetle infestation that expansive monocultures can pose, depending on their location and growth rate. To prevent these dreaded monocultures from arising and ensure a balanced, sustainable blend of tree varieties, silviculturists have been working for decades to gently transform single-species Norway spruce woodlands into stable mixed forests.

Besides human antagonists, however, the Norway spruce unfortunately also has natural enemies. It is suffering from the effects of climate change and rising temperatures. To boost and safeguard its population, the Dr Silvius Wodarz Foundation is promoting a tree planting campaign that could be carried out on March 21, 2017 (the UN International Day of Forests) or April 25, 2017 (German Arbour Day).

To see which other tree species have entered Germany's arboreal hall of fame by being chosen as the Tree of the Year, click here.

Five Latest Articles
More articles