Study by the German Institute for Civil Engineering (DIBt) confirms: SWISS KRONO OSB already meets upcoming new requirements
Kategorie: Innovations, Products, Industry news, General
11. September 2019 | No health risks posed by VOC emissions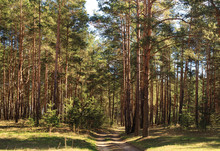 Proof of usability in compliance with the new German model administrative regulation on technical construction requirements: recent studies by the German Institute for Civil Engineering (DIBt) have confirmed that SWISS KRONO OSB products fully comply with the model administrative regulation "Technical Construction Requirements for Safeguarding Health in Buildings".
Each of Germany's 16 federal states has a set of building codes dealing with the planning, dimensioning and implementation of buildings, all of which are based on the same general model administrative regulation. They define in detail general and specific requirements, methods, and technical standards for building construction.
In the context of implementing the EU construction products regulation (no. 305/2001), the DIBt has redefined not only the requirements for fire and noise protection but also those for health protection, setting new ceilings for emissions that will enter into effect on 1 October 2019.
SWISS KRONO OSB already satisfies the new requirements. The study states that "the health protection requirements for buildings are met when using the above-mentioned construction products in inhabited rooms. … Their content of potentially noxious substances was assessed on the basis of each product's fully declared chemical composition. On the basis of this information, it may be assumed that the product does not pose any hazards to building occupants if used as intended." This shows that all SWISS KRONO OSB products of relevance for use in building interiors meet the requirements of the model administrative regulation and may therefore be used for these purposes.
DThe following DIBt studies on SWISS KRONO OSB products made in Heiligengrabe in the German state of Brandenburg have been released:
G-160-18-001 on SWISS KRONO OSB/3, SWISS KRONO OSB/4 and SWISS KRONO OSB/F****
G-160-18-005 on SWISS KRONO OSB sensitive
Other SWISS KRONO sites can cite similar studies, including:
G-160-18-002 on OSB products made at the SWISS KRONO sites in Żary (Poland), Sully-sur-Loire (France) and Vásárosnamény (Hungary)
The documents, which include the results of VOC measurements, are available fordownloading here. (in German only).
Five Latest Articles
More articles