The appearance of the decors and surfaces as viewed on a monitor screen can only approximate the colours and structures of the actual finished products, owing to possible variations in contrast, brightness settings and resolution.
­
KRONOTEX AQUA ROBUSTO — Laminate Ageless Teak P 1205

The natural product is particularly suitable for children and pets who are in frequent contact with the laminate flooring. It can easily forgive a mishap or two.


Laminate flooring should usually be cleaned with a damp cloth. The AQUA PEARL System floors can easily be cleaned with a damp mop and steam cleaner (household appliance).


Liquids and standing water should be absorbed within 24 hours (according to NALFA surface swell test approved for 24 h). Suitable for rooms with high humidity.
Suitable for rooms with high humidity.
Not suitable for outdoor areas, rooms with permanently high moisture load, e.g., shower cubicles, saunas and rooms with floor drains.

Product Range
| Strength | Length | Width | Panels per box | m² / box | Boxes per pallet | m² / pallet |
| --- | --- | --- | --- | --- | --- | --- |
| 12 | 1380 | 191 | 5 | 1,318 | 56 | 73,808 |
AC 5
Surface Structure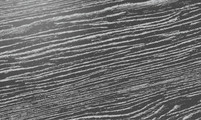 AF (Authentic Floor): natural and vivid wood texture
Picture for Download
Now calculate the amount
Your requirements
Length: -- running metres
Package contents: 1.3179 m2 of laminate
Estimated trimming scrap: 10 %
Required quantity: -- boxes

Accessories
Underlay: -- m2